How Digital Marketing can help you win and retain customers
Have you ever asked yourself any of these questions:
How can I find customers online?
How and where do I start with Social Media activity?
How do I get my website to show up well on Google?
How do I turn more visitors in to enquiries?
How do I stand out from my competitors and inject some personality in to my business?
I don't sell products – can I really generate sales leads online?
How do I start blogging and know what to write about?
If you have, then there's a good chance I can help you. Finding and retaining customers is vital for any business, and nowadays digital marketing techniques almost certainly need to form part of your plans. The hardest part is knowing where to begin.
Whatever it is you do, the chances are that people will be searching for it online, or talking on Social Media about problems or needs that you can help them with. Using the right mix of Digital Marketing techniques, you can listen in on what's being said, find out what people are looking for and devise the right strategy to generate leads and sales for your business.
About Click to Sale Digital Marketing
Everyone who visits your site is there for a reason, and everything I do is focused on moving each one of those clicks one step closer towards a sale (hence the name, Click to Sale).
Whether you sell products from an online store, or whether you sell complex, bespoke services, there will be a part in the process for marketing yourself and your products online. Almost all businesses can benefit from digital marketing, with very few exceptions.
When people buy a product or service, they go through certain steps in a buying process. That process is very different depending on the customer type, the product and the industry, and it's important that you understand their needs. I can help you understand this, and ensure that your website and content tells them what they need to know, and helps them through that buying process.
I'm an experienced Digital Marketing consultant, having worked in a variety of in-house and freelance marketing roles since 1999. I have a degree in Marketing, as well as a Postgraduate Diploma and E-Marketing award from the Chartered Institute of Marketing.  Since 2005 I've held 'Chartered Marketer' status and worked as a part-time tutor for the Chartered Institute of Marketing diploma programme.
Qualifications are all well and good, but you may be wondering how exactly I can help you. The biggest challenge of Digital Marketing is knowing how to get started, how best to weigh up all the different options, and find the right mix of activities. If you're starting with a blank sheet of paper, or even if you've tried before and not achieved what you hoped, it can be daunting.
For me, that part of the process is the most exciting part. I have plenty of tools, techniques and templates to help you map out your thoughts and shape them in to the detailed plan you need to succeed. And while I may be a digital specialist, I know that digital marketing needs to work with – not against – your wider sales and marketing activity. Most of my experience has been working with (and for) organisations that have sales teams, or still carry out offline marketing activity such as press advertising and direct mail.
Digital Marketing Services
Among other things, I can help you with the following:
Social Media
Search Engine Optimisation (SEO)
Pay-per-click Advertising (PPC)
Email Marketing
Digital Strategy
Brand and Marketing Strategy
Web Design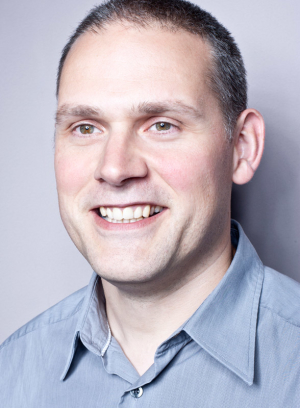 Rob Watson, Digital Marketing Consultant
Any Questions?

If you need any help or have any questions, you can contact me through the site.