Rob Watson - Digital Marketing Consultant & Trainer
What gets someone's attention and makes them want to buy? Having worked in marketing since 1996, I'm as fascinated by that question as I ever was. 
The rapid emergence of Digital Marketing has transformed marketing forever. Now you can deploy campaigns quickly, easily and cheaply and get real-time, detailed results.
As a Digital Marketing consultant I can help you find customers online. I like to work in a simple, Plain English way and pride myself on my ability to simplify things for my clients.

What's the best way for your business to run effective Digital Marketing?
Digital Marketing is experiencing a significant skills shortage in the UK. It's vital that you get the right skills and knowledge into your business, as these skills will only continue to be in demand. I can help you achieve this and I'm flexible to work in the way that best suits you.
I'm always happy to help you in the way that best suits your budget and resources. For some clients I work on a retained basis because that's simple and transparent for them. If you want to build the skills of your own marketing team rather than be dependent on a consultant or agency, that could be best for your business in the long-term.
Here are the main ways that I work with clients:
Most of my clients just want me to do their marketing for them.
I work with you to understand your business, give you some recommendations. Then I implement them and report back regularly on progress. 
We'll typically work on a retainer basis and agree the actions for each month.
You may already have your own marketing staff. If so, you might not want the cost of a retainer contract with me.
Instead, I can work with your team on specific projects on a short-term basis. This will build the skills of your team at a more manageable cost.
Get in Touch
However you prefer to work, get in touch and we can discuss the most cost-effective way for you to grow your business through Digital Marketing activity. 
I've written and contributed to features on websites including: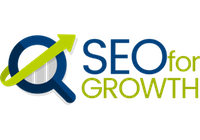 A few words from my clients