I can help your business to be more effective with Social Media
Does your business have a consistent, planned approach to Social Media? Or are you struggling to figure out how it can help you market your business? As a Social Media consultant I can explain a few of the more common myths, figure out the most relevant platforms for you and help you create a Social Media plan that's right for your business.
Below you can see some of the more common questions I get asked. Contact Me if you need any help with your Social Media activity.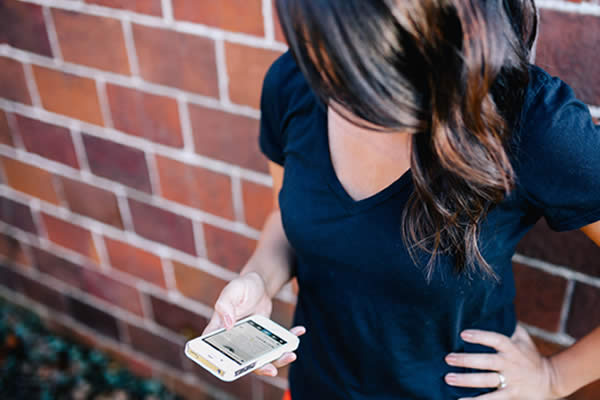 Frequently Asked Questions about Social Media Marketing
"Can I really get sales from Social Media?"
I firmly believe that Social Media can be effective in generating sales leads for your business. Does that mean you can get quick, easy sales from it? Probably not, but the trick with Social Media is to be realistic and not expect too much too soon. It's not a quick easy win.
Let's say you sell a product with a six-figure price tag – expecting to sell it after sending a few 140-character tweets would be ridiculous. However, the role of Social Media isn't to achieve outright sales on its own, it's just to make people aware of your business in the first place. Once they know you, they're more inclined to visit your website and request information from you, and may in time become a customer.
If you're willing to invest your time little and often, with a well-planned approach, Social Media can pay back by generating leads for your business as part of your overall Digital Marketing plan.
"How do I keep up with all the Social Media platforms out there?"
The simple answer is, you probably don't need to! Yes, there are many different Social Media platforms out there, but remember that your marketing is all about your customers, so you only need to focus on the platforms that your customers and prospects use.
It's much better to use the 2 or 3 main platforms that your target market uses, and keep up to date with them, than to set up accounts on 10 different platforms and then let them all get out of date because you don't have time.
"How do I know what to write about?"
This is a great question and it's definitely one of the hardest parts of Social Media success. For most businesses though, there is always plenty you can write about, without resorting to a stream of self-promotional updates.
Once you figure out what your target audience wants to read about, and where to find that information in the first place, before you know it you'll have more than enough to write about. If you work with me, I follow a methodical process to agree who your target markets are, which Social Media platforms they use, what your key marketing messages are and more. From that I can devise a content creation plan to ensure that the most relevant content presents itself to you, ready to share with your audience.
"How do I make sure I keep up with it?"
This too, is a great question and one that's very pertinent to social success. In much the same way that people immediately leave a website that's clearly years out of date, they will take no interest in your Social Media efforts if you don't update regularly.
I can manage your Social Media activity for you to ensure that your audience sees relevant updates from you on a daily basis that help build your reputation and following. If you don't have the budget, or want to keep control of your Social Media activity yourself, I can also arrange personalised Social Media training. The training will show you how to streamline your approach, ensure a constant flow of content and make regular updates a reality.
"How can a Social Media Consultant help me?"
The biggest benefit I can bring to your Social Media activity is to ensure that you're working to some sort of a proper plan, which contributes to your overall marketing goals. Social Media may be relatively new and dynamic and generally free to use, but there's no reason you should plough in to them without at least some thought about what you're trying to achieve.
If you use Social Media in your personal life, you won't need me to tell you that they can end up absorbing a lot of your time! One of the worst things you can do in business is to squander your time. I can help you to develop and deliver a plan that makes it easy to find and share relevant content and build a following, without absorbing massive amounts of your time and money.
"What will it cost?"
This too depends entirely on what you need, which will be driven by how often you need to update your profiles. I can help you with any aspects of your Social Media, so the costs might include:
One-off costs such as devising a plan, setting up your accounts for you, or tailoring your account with new header images etc.
Ongoing costs for managing your regular updates.
Talk to me about what you're trying to achieve and I'll happily come up with an outline plan and costing.
"I've tried it before and it didn't work – is it really worth it?"
If you've dabbled with Social Media before but not had a proper plan for what you're trying to achieve, my advice would be to give it another go. The sheer size of the main networks means that they are too big to ignore. Giving Social Media another go with a proper, planned approach could just make the difference.
Need some help?
If you need some help to get you started with your Social Media activity, just drop me a line through the website and I'll be very happy to help you.
Why should you use Social Media?
Any Questions?
If you have any questions or would like to discuss your company's Social Media activity, send me a message through the website.