Is your business making effective use of Email Marketing?
A lot has changed in Digital Marketing in recent years, but Email Marketing remains one of the most effective channels of communication with your customers and prospects.
I can help you to build your marketing list, design create and send campaigns, and analyse the results of your campaigns. Whatever stage you're at with Email Marketing, contact me and I can help you to come up with the right plan.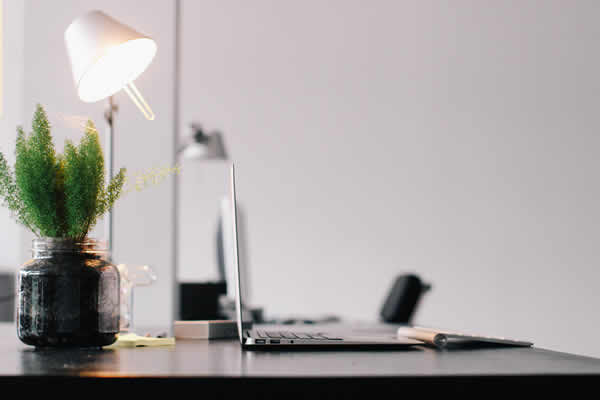 The Process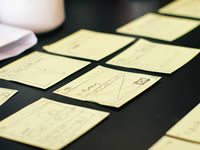 First you need to determine who will receive the email, and what the key messages are. When you plan your first ever email, you should still think about what you will talk about in subsequent campaigns and come up with an editorial calendar for the year.
If your customer base is large and diverse, you may need to consider doing several versions of the newsletter with targeted content.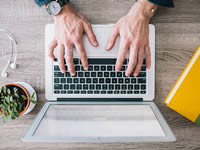 The next step is to write and design the content of your email and supporting articles. This step will include selection and editing of suitable images.
The email must be visually appealing to encourage people to click, and must also display well on all devices (including mobile, web browsers and email software.
Before it goes out, the email will be thoroughly tested to ensure there are no compatibility problems with any browsers or devices, and no spam issues.
Once tested and signed off, it will be sent to your full mailing list at the agreed date and time. Any unsubscribe requests will be processed automatically so you don't need to do anything.
As soon as your email has been sent, real-time statistics will be available showing who has opened and clicked through on your campaign since it was sent.
For most campaigns, the majority of opens will come within 48 hours, but they can continue to come in for weeks afterwards. You will receive reports as agreed at the outset.
Frequently Asked Questions about Email Marketing
"Is Email Marketing still effective?"
Yes. Although Social Media may be seen as more new and fashionable, Email Marketing remains strong. Your email subscribers will generally be existing customers, or people who've voluntarily opted in to receive marketing from you, so they will naturally have more affinity with you than someone who simply followed you on Twitter.
If you email the right message to them at the right time, Email Marketing can bring targeted visitors to your website very quickly.
"Can you help me find a database to buy?"
I never recommend that anyone buys or rents a database to use for Email Marketing nowadays. In recent years, the laws and regulations around this form of marketing have tightened so much that many people are very averse to unsolicited emails.
Although you can still rent and buy lists, these are generally full of people who haven't realised that they opted in to a marketing list. They won't be very warm to hearing from you as they haven't actually opted in to your marketing at all.
"Who can I send Marketing Emails to?"
It's important that you get this right, and I can help you determine whether or not people in your database are suitable to send emails to. The rules on this come from the Privacy and Electronic Communications (EC Directive) Regulations 2003 – a piece of EU legislation.
In short, you can send emails to your customers (unless they have specfically requested to be excluded), and also to prospects who have opted in to your email list (I can also create sign-up forms for your website to encourage visitors to sign up).
Anyone you do send them to, must be given an easy opportunity to opt out of further communications, and you must comply with unsubscribe requests promptly.
"How often should I email my customers?"
The only way to find out is to test. Firstly you need to ask yourself how frequently you'll have enough new things to talk about. Do you have regular offers or new products? Do you regularly see industry news that's relevant to your target audience? If any of these apply, you probably have enough content for a regular newsletter.
I tend to start by sending an email every 2-3 months and see how it goes first. If the emails have a healthy open rate and not too many unsubscribes, then it's clear that it's being well-received by people. You can then try increasing the frequency to say once a month, but keep an eye on your statistics. If your open rate and clickthrough rate start to drop over time, or your unsubscribe rate increases significantly, these are signs that you may be overdoing it.
If you have the right data and the right message, there's no reason you can't email even once a week. By working with an email marketing consultant like myself you can figure out your content ideas and decide the right schedule to get you started.
"What sort of results can I expect?"
When you send an email campaign there are 4 main metrics you need to track:
Open Rate – This tells you what percentage of people opened your email. It was once an important metric, but is now less so. More emails than ever are now opened on a mobile device. Because mobile devices behave differently, some emails can show as opened when they're not, and vice versa, so this figure can be misleading. You should expect an open rate of between 20% and 40% though.
Click Rate – This remains an important metric, because most newsletters only contain summaries or snippets of a story, with the main body of the story appearing on your website. If your clickthrough rate is low, this suggests that you may need to work harder to find content that appeals to your audience, or make the summaries more enticing. A click rate of 10% to 20% (of those who opened) is a respectable target.
Unsubscribe Rate – When I send email campaigns, all unsubscribe requests will be dealt with automatically (using a simple unsubscribe link in every email). Anyone who unsubscribes will not receive any more emails from you. Typically, below 2% is healthy, and the highest rate you experience will probably be on your first email.
Website visits – What do people do after they click on the links in your email? Over time you may be able to encourage them to read more pages on each visit. If you use Google Analytics on your site, I can explain how to track your email campaigns within your stats.
"What day and time is best to send emails?"
This is a very common question, which I've never heard a truly convincing answer to. No two businesses or databases are the same, so to think you can come up with a definitive answer as to when is the best time for all businesses to send an email, is ridiculous.
My only advice in this respect is to avoid times that you think might be predominantly bad. Early on Monday morning is likely to be bad for most people, as are Tuesdays after a Bank Holiday. Conversely, Friday afternoons can be a good time for many businesses.
Because each business is unique, I'll gladly give you my thoughts on times and dates to try or avoid for your business.
"How much will it cost?"
That depends just how much of the work you need me to do for you. Any email campaign needs to go through four stages:
Planning – What is the content and who will it be sent to?
Design – Creating a well-designed email that displays well on desktops, tablets and mobile phones.
Delivery – Sending out the campaign with a minimal amount of bounces and delivery problems.
Analysis – Reviewing the stats from your email to ensure that it's been effective and look for learnings for future campaigns. I can also pass on stats of people who opened and/or clicked on the email, in case your sales team wish to follow them up.
I can do as much or as little of the above as you need me to. If you have the expertise to do any of it yourself, or would like training in any aspects of the process to make it cost-effective for you, I can find a way that works for you.
The costs involved with an email campaign are the initial set-up and design (which will be less for subsequent campaigns if you use the same template), writing and creating the content, and a small amount for email credits to send the campaign out.
Need some help?
If you need some help to get you started with Email Marketing, just drop me a line through the website and I'll be very happy to help you.
Why should you use Email Marketing?
Any Questions?
If you have any questions or would like to discuss your company's Email Marketing, send me a message through the website.